VORTAB Company
Flow Conditioners
& Flow StraighteneRS!
The Vortab Company manufactures flow conditioners and flow straighteners for flow meter, process and pump system applications.
Most flow meter technologies require significant and often unattainable upstream and downstream straight-run to meet and sustain specified accuracy. Similarly, most pump and compressor manufacturers recommend significant straight-run to ensure even flow into the pump to minimize wear and maximize service life.
Vortab flow conditioners reduce straight-run requirements to just a few diameters. Vortab flow conditioners eliminate the flow distortion effects of elbows, pipe expansion or reductions, valves, dampeners and other disrupters to produce a swirl-free, symmetrical and repeatable flow profile to the flow meter, pump, or other critical components.
Further, Vortab flow conditioners have extremely low pressure drop, resulting in significant energy cost savings over alternative flow conditioning technologies.
Vortab Design Solutions
Vortab flow conditioners are available in straight-pipe runs, a unique 90° elbow, and insertion panel designs for virtually any pipe, tube or duct size.
VEL Elbow Flow Conditioner
The VORTAB Elbow 90° long radius elbow (model VEL) flow conditioner offers a simple flow conditioning elbow replacement for new and existing piping systems. The VORTAB Elbow flow conditioner is the only true isolating elbow flow conditioner in the world.
VIS Insertion Sleeve Flow Conditioner
The VORTAB Insertion Sleeve Flow Conditioner (model VIS) is the most cost effective version of the Vortab flow conditioning products. The VIS can be installed directly into existing pipe or specially designed round, square or rectangular ducts.
VIP Insertion Plate Flow Straightener
The VIP (VORTAB Insertion Panel) flow conditioner completely neutralizes flow profile irregularities caused by elbows, valves, blowers, compressors, and other flow disturbances that commonly occur in piping and duct runs and cause flow meter inaccuracies. The VIP provides a swirl-free, symmetric and repeatable flow profile that flow meters require for accurate measurement.
VMR Meter Run Flow Conditioner
The VORTAB Meter Run flow conditioner (model VMR) offers a complete, simple pipe section replacement for new and existing piping systems. The VMR is a seven pipe diameter long spool piece comprised of three pipe diameters of Vortab flow conditioning internals and a built in downstream settling chamber.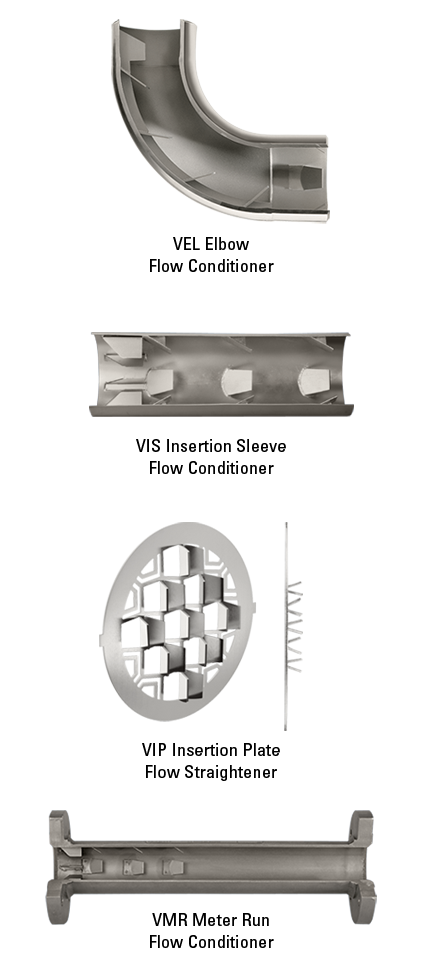 More information about Vortab products and technology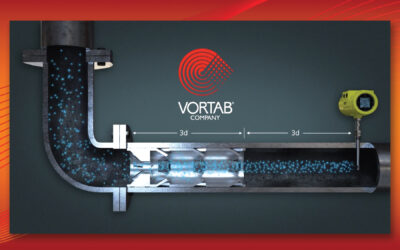 Eliminating Flow Disturbances Due To Crowded Equipment Conditions San Marcos, CA — Engineers challenged by flow meter inaccuracy and repeatability issues in crowded plant conditions will want to watch a new video featuring, "Vortab Flow Conditioners." This video...
read more